FAQ
What is new in Babylon NG?
Revolutionary OCR
Starting with Babylon NG - the One-Click feature which is unique to Babylon now works with any text on your screen!
With Babylon NG, you can click on anything from a word in your browser, a word in a scanned PDF or even an image! Babylon will recognize the word and translate it to the language you desire, all at a single click of a mouse!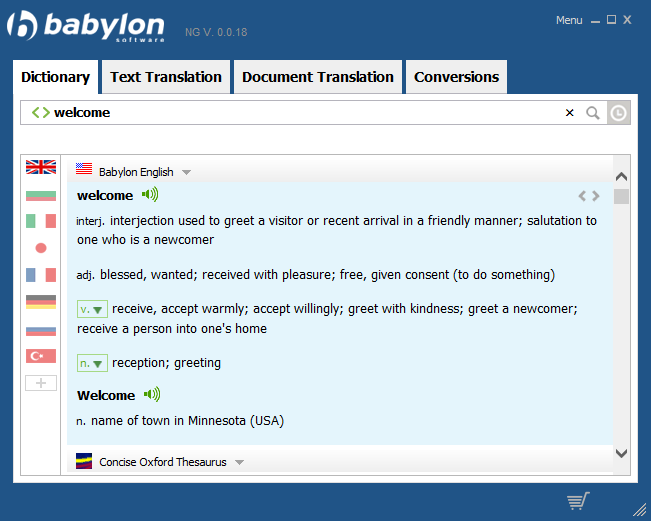 We are always trying to listen to our users and therefore we have redesigned the interface of the translator. Now everything that you need is accessible to you at a click.
Dictionary - Translate terms and phrases into 77 languages!
Text Translation - Access the power of machine translation to translate from a single paragraph and up to 5,000 characters!
Document Translation - Upload any Microsoft Office document (Excel, Word, PowerPoint) and receive it translated into the language you desire, while keeping it's original format!
Conversions - Need to convert measurements, currencies or time units? everything is right here!
If you have any questions, please contact us.
Back to Questions