FAQ
Why didn't Babylon recognize text from Safari when I clicked on it?
If you just upgrade to OS X Mavericks / OS X Yosemite and Babylon didn't recognize text from Safari, please follow the directions below:
1. Go to System Preferences:

2. Open Security & Privacy

.
3. Click on the Lock Icon and enter your computer's password.
4. Check the Babylon Activation option.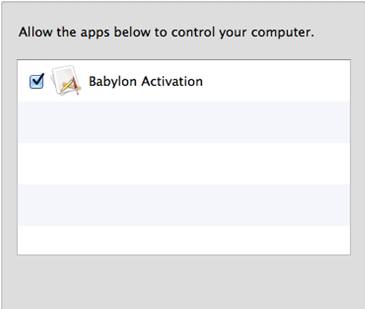 5. Close the Lock Icon.
6. Exit System Preferences
7. Restart Babylon
For further assistance please click here
Back to Questions