FAQ
Why can't I install Babylon for MAC?
If you attempt to open a software you downloaded from a source other than the Mac App Store and you get the following popup, you'll need to override Babylon in order to open it.
Instead of double-clicking on the app in question to open it, here's what you do:
1. Ctrl+click or right click on the Babylon application and select Open from the menu.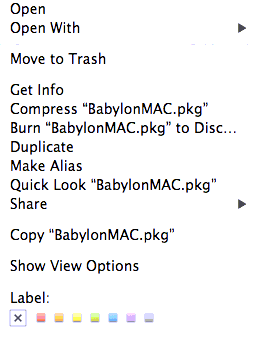 2. This time, you'll see the popup below instead of a message saying the app can't be opened.
3. Click "Open" and it will start the installation process.

For further assistance please click here
Back to Questions