FAQ
What is Babylon Touch for Android™?
Your One-Touch Translator
Whether you're translating a brochure in a foreign country, or simply trying to learn a new language, capture any hardcopy text with your Babylon Touch and get instant term translations!
Easy to download & simple to use!

Ideal for hardcopy text translations (books, brochures, menus and more)

Provides instant translations with the touch of a word!

Enables you to breakthrough language barriers

Contains a huge selection of glossaries and dozens of dictionaries!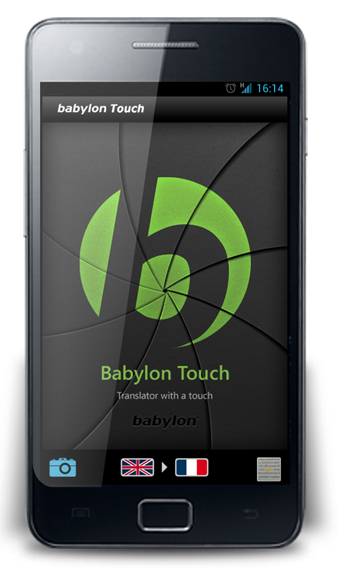 Back to Questions