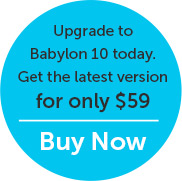 FAQ
What is document Translation? (Full Version)
The new Babylon 10 document translation feature enables you to upload any Microsoft Office document, and have the file automatically translated in its original format! No need to waste time copying and pasting, or reformatting your translated text.
To use this new feature:
Open Babylon and click on the document translation button: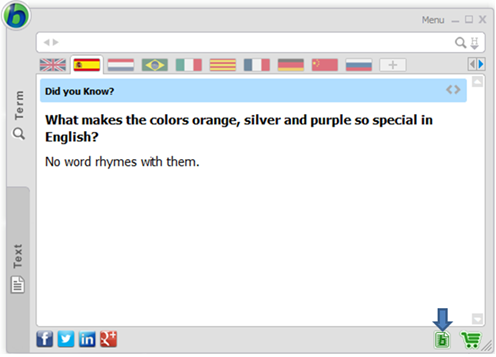 Select the document, the translation language, and then click translate: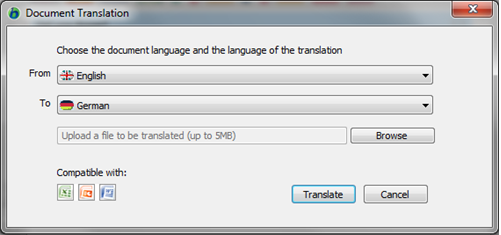 Babylon will translate the text and retain your file's original format.
For further assistance please click here
Back to Questions