FAQ
How do I view my dictionary list?
First, open Babylon click on Menu,Settings and click the Dictionaries tab.
Here you can see all the dictionaries you have installed for online and offline use.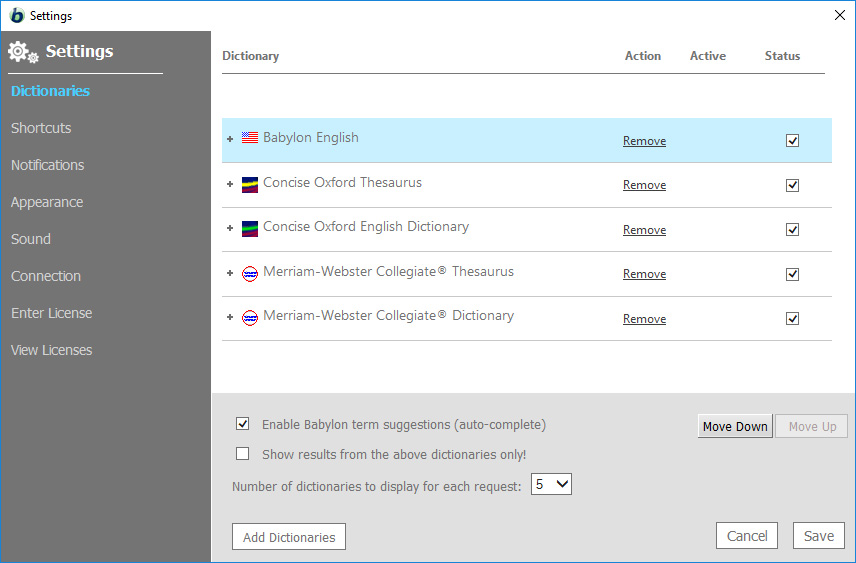 Please be aware that offline use of the dictionaries requires a license and is not available in the free version. If you have a license, you can choose to download and install any of our 1,700 free glossaries and dictionaries at any time by clicking the Add Dictionaries button, this way you will be able to work offline without any internet connection.
Back to Questions