FAQ
What is the Babylon Click Feature?
The Babylon Click feature is the keyboard + mouse combination or just mouse activation you use for instant single-click translation.
During the software installation, Babylon's default activation keys are the right mouse button + the CTRL button on the keyboard.
This combination can be changed at any time through the Babylon Settings menu: Select Menu then Configuration then Activation.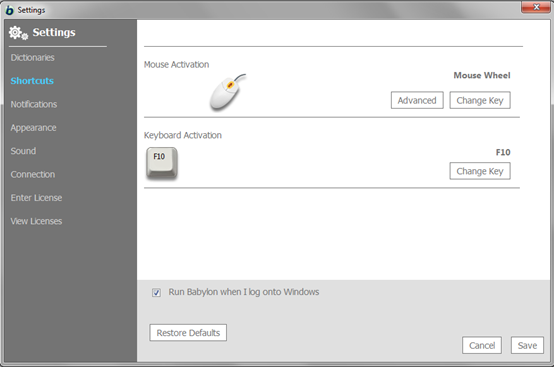 For further assistance please click here

Back to Questions